Versa V-316 Series Valve with Pressure Indication
Versa's new option for the V-316 Series valve offers pressure indication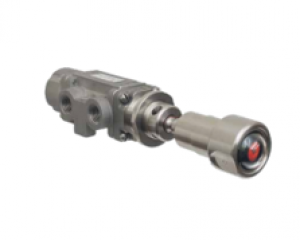 Versa's new 403RG option for the V-316 Series valve offers pressure indication on a manually operated, 3-way valve. The valve's visual indication will reveal whether a circuit is pressurized or vented with a quick glance.
The valve palm button has an indicator that signals the pressure condition of port A through red or green indication. A green flag signals that pressure is present at port A while a vented condition signals red.
The valve is available with Versa's lockout options. By applying a lockout option a pneumatic system can be locked out for maintenance or shut down.
For further details: https://tinyurl.com/yazvcq9p
Back to News