Festo Pneumatics
Worldwide leading supplier of pneumatic and electrical automation technology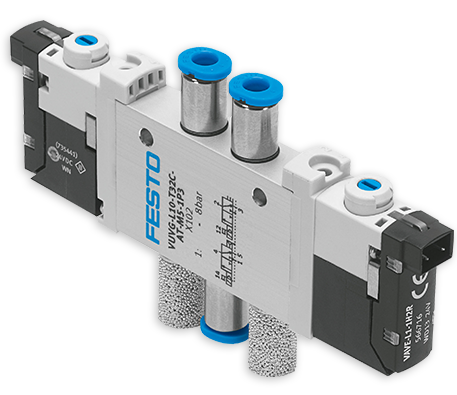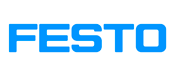 Due to a demand from our clients we are now appointed as Festo distributors. Festo are one of the leading suppliers in pneumatic and electrical automation technology.
The company is in its third generation of family ownership. Festo have over 17,000 employees in 176 countries, all of which pursue a common goal: productivity and competitiveness in factory and process automation.
Versatile Controls Ltd work closely with Festo sales engineers to ensure all specifications are met giving the end user peace of mind when ordering. As a result of Festo being one of the market leaders in automation, they have a fully automated distribution warehouse ensuring all orders are dispatched on time for next day delivery.
We are able to supply the full Festo range of products including:
Pneumatic drives
Motors and Controllers
Grippers
Handling systems
Vacuum technology
Compressed air preparation
Sensors
Process Automation
Valves
Image processing systems
Control technology and software
Visit www.festo.com for full range