Approved Solenoid Operators for the World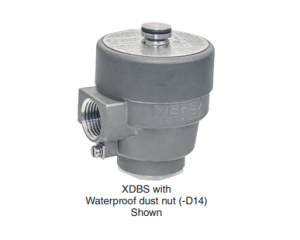 The World Solenoid is a Versa designed family of electrical operators created specifically to meet the requirements of world certification agencies: ATEX, IEC, INMETRO (Brazil), PESO (Indian), KC (Korean), TR _ CU (Russian) and North American certifications.
World Solenoids are compact stainless steel housed solenoids with an integral junction box or 24" wire leads. The solenoid operators are low watt, Class H, epoxy molded coils and rated for continuous duty. Standard Ingress protection exceeds NEMA 4X and IP68.
Engineered and manufactured in Paramus, New Jersey, the World Solenoids are available on our direct acting E4 Series or any of our high flow, bubble-tight, solenoid pilot spool valves, such as our C-316 Series, the V-316 Series stainless steel and the V Series brass.
For further information: https://tinyurl.com/y8fsxnda
Back to News