Versa Emergency Stop Valve
Versa B SERIES E-Stop Manual Button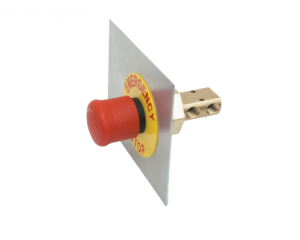 The Versa E-Stop valve is designed for pneumatic systems that require an emergency stop function. By pushing the knob attached to the Versa 3-Way normally closed B series valve, the air inlet is blocked and the system air is vented to atmosphere. 3-way normally open valves are also available.
The knob uses an electrical E-Stop twist and lock feature that prevents the valve from returning to the de-energized state until it is manually reset.
The B series E-Stop is the perfect safety solution for all pneumatic systems where a pneumatic circuit is preferred over electrical, such as those for hazardous area environments.
The control valve is based on Versa's B Series brass valve which is field proven with years of reliable service in push-button applications.
For ease of installation, the valve body may be rotated 360 degrees and has a choice of three inlet port locations.
For more information: https://tinyurl.com/ycvgl9hn
Back to News