SMC Launches Free Pneumatic Circuit Design Software
SMC 'Draw' has been launched to assist in the drawing of pneumatic circuits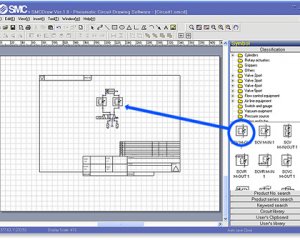 The software features include:
Complete and easy to navigate library of pneumatic symbols that can be easily added to the circuit and connected.
Full circuit testing feature
Automatic creation of parts lists
Export capabilities the most common formats (DXF, TIFF, JPEG, BMP, WMF)
Multilingual interface
To download this software please visit the link below. This software is free of charge.
Back to News