Ruelco Pneumatic & Hydraulic Pressure Switches
Ruelco pressure switches that are robust and easy to adjust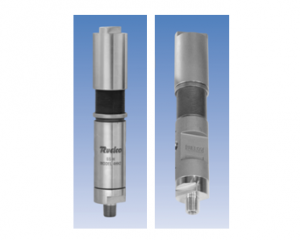 The Ruelco Pressure Switch is used to detect and react to a high or low-level signal from a flow source. When the sense pressure has reached the pre-determined level, the switch will block the inlet instrument signal and bleed the outlet signal.
The series '4202' pressure switch is a 3-way block and bleed pneumatic valve that is operated by pressure acting on a piston opposing an adjustable spring force. They can function as a normally closed or normally open valve; pressure applied to the sensing port will cause the valve to operate. The series '4222' is capable of handling hydraulic instrument pressure up to 414 bar (5000 psi).
Operating pressure sensing ranges for both types are from 0.03 to 1.4 bar (5 to 20 psi), up to 586 to 1380 bar (8500 to 20000 psi) with a multiplicity of ranges in between. They are designed for +/-1% repeatability at the set point. Options include tamper proof lockout devices and indicating scales, and ATEX certified and SIL 3 models are available.
For competitive pricing and technical advice on the Ruelco range contact us now
Back to News