Accurate Pressure Regulation in Harsh Environments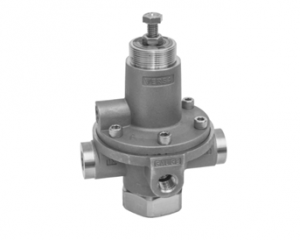 The Versa single stage, high pressure regulator is designated as the 'ARH' series and it is ideal as a first cut natural gas high pressure regulator. It is designed to accept up to 6000 psi input pressure and reduce it to a working pressure range of 10 to 500 psi.
This quality instrument is economical to operate. The combined characteristics of high flow and minimal air consumption mean efficient economical operation.
316 stainless steel housing - Compatible with sour gas and adaptable to offshore environments
Provides extremely stable and repeatable control of gas pressure
Meets NACE standard MR-01-75 for sulphide stress cracking material requirements
VMAP Modular air package compatible.

Back to News